Some SC folks have inquired about my set and how I made it. I've decided to try and post a "tutorial" of sorts. It's really not that complicated and I'd love to see how other people take this concept and make their own sets.
To Start, you will need the following items from you local home improvement store: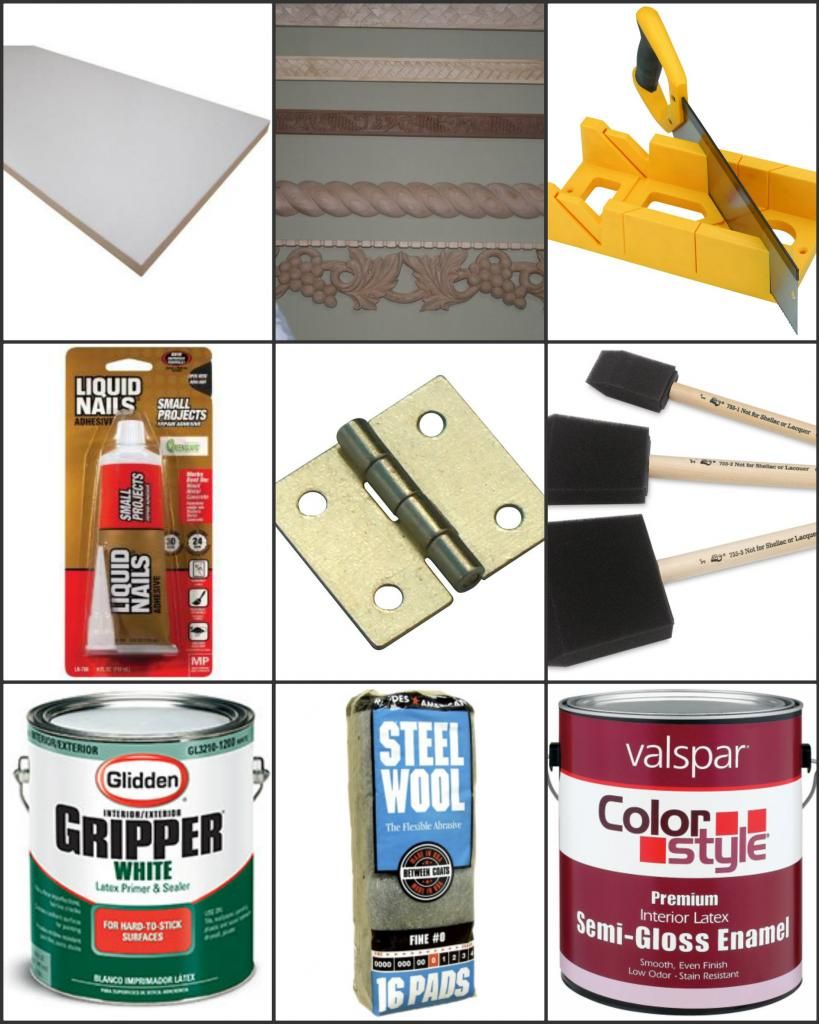 Inexpensive 12 x 24 white shelves; small scale moldings; a miter box to cut moldings at congruent angles; Liquid Nails;hinges;Primer; sponge brushes & Paint.
I used two shelves to form the "corners" of my set. Using two hinges on each side, I connected them so when unfolded, they stand on their own. Then I cut moldings in the miter box and applied with "Liguid Nails".
Once the glue was dry, I primed all pieces and then sanded with extra fine steel wool in between coats. Then I applied the paint using sponge brushes for a smoother surface.
The only problem with using hinges is that it creates gaps in each corner. To hide this, I merely cut two corner moldings the same height as the walls and apply them with double stick tape when I set it up.
The panel behind the fireplace & the one with the window are actually the bases of a shuttered bi-fold door that the previous homeowners cut off and left in the basement. They were the perfect size so I used them. However, if I didn't have them, I would have just used more shelf panels.
Finally, to hold the inserts to the hinged pieces, I merely used some simple eye hook locks, Applied some tape to block out light (use black foam core to block light on the inserted panels)and voila....That's all there is to it.
With Derek's permission, I'm including this link to his A-MAZING sets!
http://www.angelfire.com/moon/doll0/genepage.html
They were done in foam core and I think they serve as a wonderful inspiration for your new sets. I DO hope people will give this a try. I'd LOVE to see your own individual results. Feel free to email me with any questions that you might have. Have a GREAT day!